As businesses are beginning to reopen, they are making every effort to ensure the health and safety of their staff and customers following the COVID-19 pandemic. In order to do this, many have been instructed to ensure that they maintain a 6 feet distance from others around them.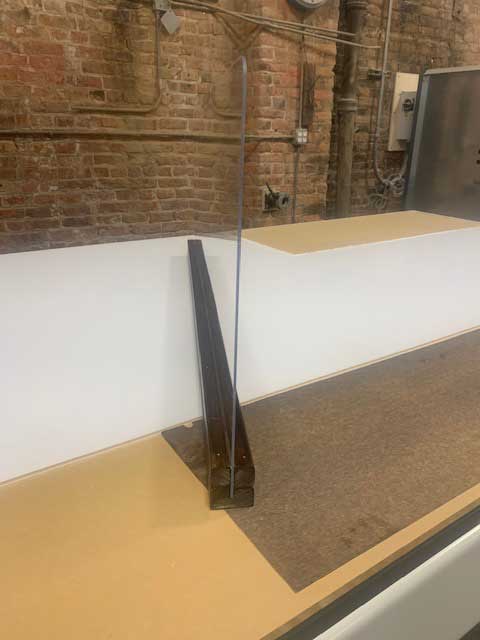 However, there are some instances where this is not possible. To address this issue, many businesses are opting for the use of Plexiglass Partitions to create clear physical barriers.
These partitions have been widely utilized in medical and food-service settings for decades now with the aim to protect patients and healthcare professionals from the threat of infection, as well as keeping germs away from food when used in restaurants.
For the most part, these partitions are designed to prevent the sharing of droplets between two parties.
Here's why you should consider installing plexiglass partitions before reopening.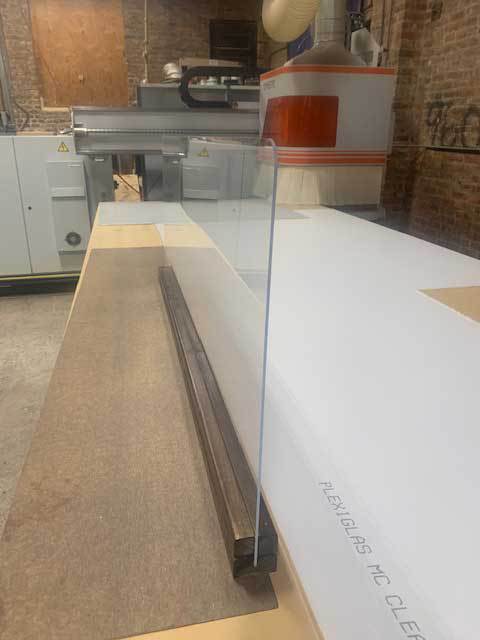 Considerations When Designing and Installing Partitions
Partitions should be designed taking into account the breathing zone for their users while going beyond that radius. They should be high enough and wide enough to account for these considerations.
The barriers will need openings that allow some limited interactions such as a space to fit a POS terminal or to pass documents through. These slots should be as small as possible, and in a position that will not compromise the breathing zone.
They should always be installed with health and safety in mind, being careful not to prevent a safe escape route in case of emergency. This means that large, free-standing, or wheeled partitions should be used with caution to limit the chance of them being knocked over. Using a temporary adhesive can help to ensure that these partitions remain in place.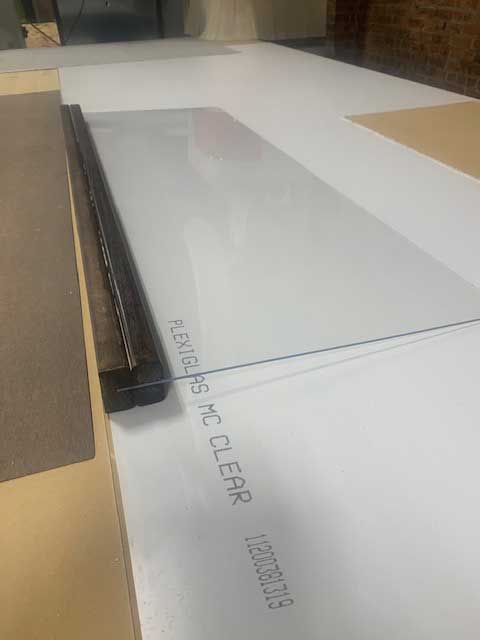 Why Plexiglass Partitions are Important for the health and Safety of Staff and Customers
Creating a physical barrier such as a plexiglass partition can provide some protection for people sharing the same space at any one time. This is by first, preventing people from coming too physically close to them, and secondly, preventing any droplets of saliva produced by one person being transferred over to another.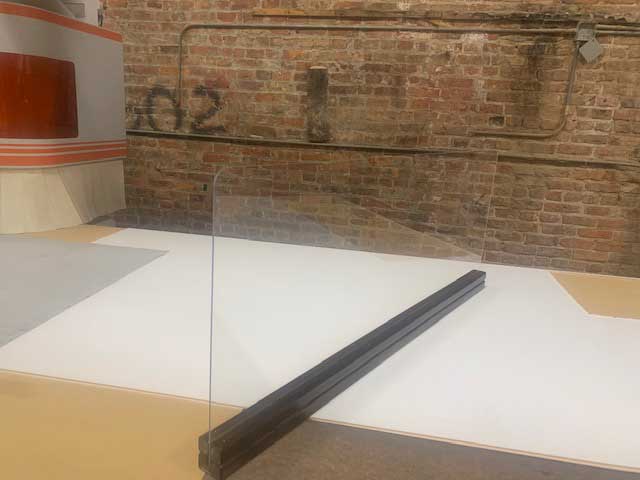 If these types of barriers are being used in place of mask-wearing, for unavoidably close interactions, it is essential that the partition has been designed with this in mind- such as by using wide-margined barriers and that the hight of the barrier protects people who are both sitting or standing.
Having these physical barriers in place helps to protect and contain the spread of COVID-19, reducing the further risk of a second peak of the infection as businesses begin to reopen for customers once again.
Waco Manufacturing's talented team of experts can work alongside your business to make sure that you are ready to open up again in a safe way. For further information, contact one of our team, who will be more than happy to help.